Active Art Auctions
Sorry, no active auctions at this time.
Come back really soon !
Upcoming events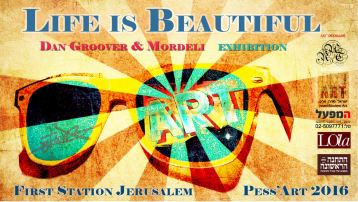 Come to enjoy art with us and discover all our prints creations at the Art Shop (at the entrance in front Emek Refaim) at the size and media you want for an affordable price!...>
Press
Two years have already gone since the gallery based on an attractive concept established its presence in the nonconformist Florentine neighborhood. Under A Thousand Gallery is the gallery that sells...
>
Voilà maintenant deux ans que s'est installée dans le quartier atypique de Florentin la fameuse galerie au concept qui en a déjà séduit plus d'un, Under A Thousand Gallery – la galerie qui vend l'art...
>
Réaménagée pour accueillir restaurants, boutiques, concerts et spectacles, l'ancienne gare routière de Jérusalem accueille dans ce cadre si particulier de la ville, la nouvelle exposition « Life is...
>