On January 28th, 2016, a stunning display of art was showcased in Tel Aviv at one of the most unlikely places. Not in a typical art gallery setting; instead, it was shown in a new Icube residence on Jaffa Port. That wasn't the only unlikely aspect of this show: Dan Groover himself picked the pieces. The art he selected pushed boundaries, with diverse themes and media — a new kind of street art!
The Artwork
For some, street art is a touchy subject. Some believe that the designs that appear overnight enhance the city they live in and give it character. Others see the spray paint on the walls, call it 'graffiti,' and consider its creators to be hooligans. On the night of January 29, 2016, the street art came off the walls and graced wood, canvas, glass… any medium available to Dan Groover and his two friends and sculptors, Mordeli and Itay Bar-Menashe. Every piece featured striking colors that captured attention and expressed a range of feelings. Each piece was different, refusing to conform to any particular theme; a painting of Batman sat next to one of Marilyn Monroe. Ben Gurion, standing on his head, greeted the audience at the door. Although there was no connecting theme, all the pieces fit together just right.
Meet Dan Groover
Dan Groover has always liked a challenge and began his street art career at the tender age of 14 on the streets of Paris. He spent his days in class trying to hide sketches from his teachers, and during the nights, he decorated one wall or another with his inventive designs. The adrenaline rush of his first night escapade was so incredible that he had to keep doing it. 
A few years later, when he left Paris, something incredible happened; people saw his art, and instead of calling the police, they asked him to paint their homes! He began to move his street art to smaller areas; moving from the wall of a building to a piece of canvas took some getting used to. It was a challenge.
A world traveler, Dan found his way to New York, where he spent a few years; people loved his street art. Being a Jew in a foreign land led him to some serious contemplation. What is it to be a Jew? Dan came to the conclusion that the only place that he could find his answer was Israel, so he hopped on a plane to Jerusalem, where he enrolled in Yeshiva. There he studied the Jewish texts, and over time they came to influence his work. He wanted to create scenes that would help the average person to understand the stories from the Torah better.
Even after finding his Judaism, Dan continued with his street art, although it had much changed from his days as a 14-year-old. Art needs to evolve, Dan thought; a person cannot paint the same subjects in the exact same style for 20 years and expect to get the same enjoyment out of it. Dan challenged himself to do new and exciting things with his art. He uses media that don't allow him to see how his work is coming along until it is finished, and he paints in front of huge crowds! Anything that challenges him, Dan uses to enhance his art.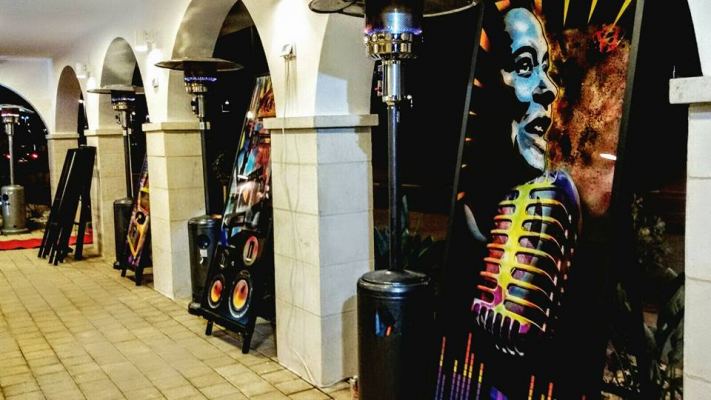 The Location
After Dan was contacted about this chance to show his art, he went to the proposed location and accepted with the agreement that he would be the one to choose what pieces were shown. Usually when art is shown at a gallery, the pieces all need to tie in together with a theme, and the gallery's curator determines which pieces will be on display. In this case, Dan chose pieces that galleries did not want, because they didn't fit in with any particular theme. It took three weeks of careful planning to decide which piece would hang where to best show off both the art and the Icube residence. Dan was dedicated to allowing both the art and the location a chance to shine.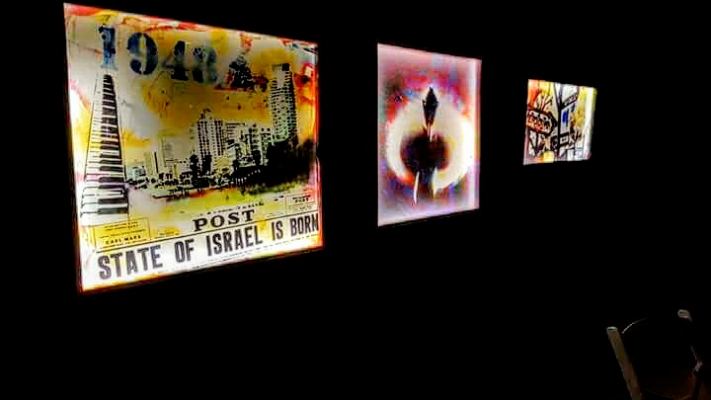 To see more of the art on display and on sale, click here.
By Jordana Hoffman

Jordana is a world traveler, her eyes filled with wanderlust and her heart filled with the written word. Since learning to read she has devoured books and dreamed of the day when people would read her words.