Come to enjoy art with us and discover all our prints creations at the Art Shop (at the entrance in front Emek Refaim) at the size and media you want for an affordable price!
Cela se passe à l'ancienne gare de Jérusalem de 'Hol haMoed Pessa'h à Yom haAtzmaout, venez visitez le Art Shop et vous y retrouverez toutes nos créations à prix abordables, à la taille de votre choix, pour faire du bien à votre âme et à votre maison !
חברים יקרים, תבואו לעשות חיים יפים איתנו בתחנה הראשונה בירושלים בחול המועד פסח עד יום העצמאות, תראו הרבה צבעים, אמנות ויצירות יפות לבית מאמנים ירושלמים: דן גרובר הצייר הטוב בארץ בסטרייט ארט ופופ ארט ומורדלי הפסל שמשלב אבן וברזל בסגנון מודרני. תמצואו אותנו בחנות Art Shop מול הכניסה מעמק רפאיים. כל היצירות בגודל שתרצו במחיר שווה.

Location
The First Station Jerusalem

Israel
Date & Time
Mon, Apr 25, 2016

to

Thu, May 12, 2016
Featuring


Dan Groover
Pop Art & Street Art
Painters
Street Artists
Beyond The Walls
Today, Dan Groover's art is a new vision. It combines a mix of bold street art and soulful messages. Dan Groover(דן גרובר) spent his childhood in Paris, France. Groover currently works in Jerusalem, Israel. His artistic career started in the eighties with the apparition of the urban French Hip-hop...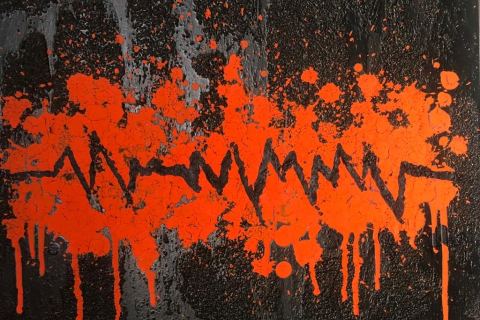 What you may have missed